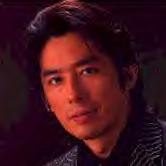 Hiroyuki Sanada (Sanada Hiroyuki)
Shuchirou Harashima
Born on the 21st October 1960. Probably most well-known for starring in countless action films along side Sonny Chiba during the 70's. His most well-known appearance in the Western world is probably when he co-starred as Ryuji Takayama in the famous 90's horror film Ring (AKA Ringu AKA The Ring) next to Nanako Matsushima (who played Reiko Asakawa, his ex-wife). Interestingly enough, Sanada and Matsushima were selected for Ring not long after "A Story of Love" came out. "A Story of Love" had indeed been the must-see show of the summer, so enough people would have seen them in action.
He has also played The Fool in the Royal Shakespeare production of King Lear. Another interesting fact is that Sanada and Koji Tamaki are also friends in real life. He is now not only one of the most respected actors in Japan, but also well-known in the US and UK also. In recent years, he starred next to Tom Crusie (who is basically the Western version of him) in The Last Samurai leaving Cruise with beloved memories of "getting the hell beaten out" of him on a number of occations.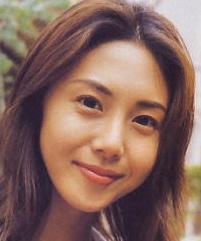 Nanako Matsushima (Matsushima Nanako)
Kaori Fujimura
Born 13th October 1973. Like most beautiful Japanese stars she started out as a model when she was nineteen. Since then however, not only is she the Queen of Japanese TV commecials and Queen Bee of TV Drama, she has married Takashi Sorimachi, a famous Japanese singer and TV actor. They a pretty much condered the golden couple of Japan. The first role she ever started in where you would reconise her was in fact "A Story of Love" when she played Kaori Fujimura along side Hiroyuki Sanada and Koji Tamaki. A year later, she starred as the lead character in the biggest horror film of the 90's Ring (AKA Ringu AKA The Ring). Interestingly enough her co-star was Hiroyuki Sanada. In recent years she's been very busy not only with her work but with her young daughter who was born May 29th 2004.
Her most recent work is were she plays the lead in a live-action "Grave" which is showing 7th November 2005.